Vivocin Hydrate & Repair Cream
  Vivocin Hydrate & Repair Cream 30 ml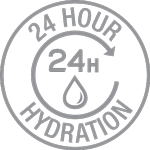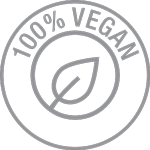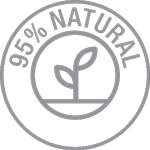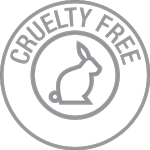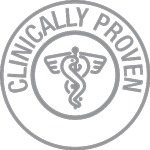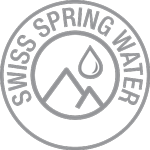 The Hydrate & Repair Cream is specifically formulated to provide a maximum of hydration for irritated and dry skin*
. It improves the elasticity and strength of the skin thanks to a high level of vitamins and other actives that hydrates and locks in moisture. It provides a good level of protection while it gently supports the skins natural regeneration process and barrier restauration*.
The texture is smooth and absorbs easily. Due to its very pleasant texture and high performance formula it is also very suitable as a daily cream for the face.
Vivocin® Hydrate & Repair Cream:
Provides maximum of hydration for irritated and dry skin
Supports the skins natural regeneration process and barrier restauration
Clinically tested and proven to be safe, effective and gentle
24 hours hydration of the skin (include 24 h logo)
With Dexpanthenol/Vitamin B5 (5%), Vitamin B3, Vitamin E, Edelweiss, Squalane, Shea butter
Suitable for common issues like superficial burns, itchy, irritated or dry skin
0% mineral oil, fragrance, colorants, alcohol, parabens and lanolin (from sheep)
Made in Switzerland
Clinically tested and proven:

Safe, effective and well tolerated by sensitive skin
24 hours hydration of the skin (include 24 h logo)
90 % of users confirm that the product has a pleasant texture and absorbs quickly
86% of users confirm that the skin feels nourished and that it creates protective layer
86% of users confirm that the product improves skin elasticity
81% of users confirms it sooths the skin
To have a repairing effect, restore skin barrier and reduce TEWL:
Use of Vivocin Hydrate & Repair Cream
Apply the cream on clean dry skin 3-5 times a day for 7-14 days after the treatment or until the area is fully healed (e.g. a few days for a sun burn).
Ingredients of Vivocin Hydrate & Repair Cream
This product contains:
14 % lipids that supports and nourishes the skin
91 % natural ingredients
0 % mineral oil, fragrance, colorant, alcohol, paraben, aluminium
Key Active Ingredients: Dexpanthenol/Vitamin B5 (5%), Vitamin B3, Vitamin E, Edelweiss, Squalane, Shea butter
Dexpanthenol / Vitamin B5
Commonly used in the pharmaceutical industry for wound healing and is one of the most well researched and documented ingredients in dermatology
Provides several proven benefits for wound healing, eczema, irritated and dry skin
Supports the barrier restauration of the skin and it's natural regeneration process as well as locking in moisture for a hydrating effect.
Has an anti-inflammatory effect
Dexpanthenol (also called Panthenol or Pro Vitamin B5) is commonly used for wound healing in pharmaceutical products. It was discovered in the 1930ies and is one of the most well researched ingredients in dermatology. It plays a vital role in the production of the energy needed to repair skin structures.
Treatment with a dexpanthenol-containing cream has shown significantly enhanced skin barrier repair and stratum corneum hydration, while reducing skin roughness and inflammation*.
Further beneficial effects of dexpanthenol have been observed in patients who have undergone skin transplantation, scar treatment or therapy for burn injuries and different dermatoses. Topical dexpanthenol acts like a moisturizer, improving stratum corneum hydration, reducing transepidermal water loss (TEWL) and maintaining skin softness and elasticity. Dexpanthenol also stimulates the activation of fibroblast proliferation, which is of relevance in wound healing. Accelerated re-epithelization in wound healing, monitored by means of the TEWL as an indicator of the intact epidermal barrier function, has also been seen**.
Dexpanthenol has an anti-inflammatory effect and considerably improves the symptoms of skin irritation, such as itching, dryness, roughness, scaling, erosion/fissures. Topical administration of dexpanthenol preparations is well tolerated, with minimal risk of skin irritancy or sensitization **
* Proksch E PMID: 19753737
** Ebner F PMID: 12113650
Niacinamide / Vitamin B3
Commonly used in the pharmaceutical industry and one of the most well researched and documented ingredients in dermatology
Provides several key benefits for wound healing and barrier restauration by preventing trans-epidermal water loss, locking in moisture in the skin.
Has an anti-inflammatory effect and is often used to treat severe acne
Niacinamide (also called Vitamin B 3 or Nicotinamide) is commonly used in the pharmaceutical industry for its anti-inflammatory and skin barrier restauration properties. It was discovered in 1937 and has played an important role in dermatology for decades.
Topical application of niacinamide has a stabilizing effect on epidermal barrier function, seen as a reduction in transepidermal water loss (TEWL) and improvement in the moisture content of the horny layer. Niacinamide leads to an increase in protein synthesis (e.g. keratin) and has anti-inflammatory effects*.
Other studies confirm that Niacinamide is an effective agent for overall barrier enhancement by promoting epidermal lipid and protein production. Treatment with niacinamide increases barrier components and increases the skin's resistance and response to damaging agents.**
* Wolfgang Gehring, Hautklinik am Klinikum der Stadt Karlsruhe Accepted for publication 19 August 2004
** Donnald Bisset, Procter & Gamble – supplied by The British Library
Vitamin E
Commonly used in dermatology since decades for its healing and calming effects.
Typically used in treatment of burns or eczema
Research suggest it has skin barrier stabilization properties
Vitamin E (also called alpha-tocopherol) is used by dermatologists and physicians for its calming and antioxidant effects. It was discovered in 1922 it has played a key role in experimental and clinical dermatology for more than half a century.
More common applications of vitamin E includes treatment of burns, surgical scars and other wounds. It is also common in products used for healing and calming atopic dermatitis or eczema. Advances in research on the physiology and mechanism of vitamin E in human skin has led to the development of numerous new formulations for use dermatological products. Research suggests that topical vitamin E also has skin barrier stabilizing properties.
Squalane
Occurs naturally in skin and is one of the most common lipids
Acts as a barrier to shield the body from environmental toxins and pollution
Rich in anti-oxidants, it locks in moisture and has antibacterial properties
Squalane is a natural substance manufactured within our own skin that offers protection and hydration. It is nourishing and boosts the skins ability to regenerate. Originally derived from deep sea sharks squalane has been used for centuries for its health benefits. Recently high performance vegan alternatives are available. Vivocin only uses 100 % plant-derived squalene respecting animal rights and sustainability.
Naturally occurring in our own bodies, it is among the most common lipids produced by human skin cells, making up approximately 10 percent of our sebum. On the skin's surface it acts as a barrier, both protecting the skin from moisture loss and providing a shield for the body from environmental toxins. Many medical professionals assert that squalane can be effective in treating the symptoms of atopic dermatitis, eczema, rashes and sun burns. This antioxidant-rich ingredient fights free radicals in the skin and it has good antibacterial properties.
Shea butter
Used for centuries for it skin healing and hydration properties
Rich in vitamins that are important for dermatology it boost collagen production
Protects against UV rays and has an anti-inflammatory properties
Shea butter (also known as karite) has been used for its skin healing and anti-inflammatory properties for thousands of years. It is naturally rich in vitamins A, E, F and is shown to boost collagen production. It also provides some protection against harmful UV rays.*
Shea butter is an effective base for medicinal ointments. Some of the isolated chemical constituents are reported to have anti-inflammatory**, emollient, and humectant properties.
* E. T. Masters, J. A. Yidana and P. N. Lovett. "Reinforcing sound management through trade: shea tree products in Africa".
** Akihisa, T.; Kojima, N.; Kikuchi, T.; Yasukawa, K.; Tokuda, H.; Masters, E. T.; Manosroi, A.; Manosroi, J. (2010). "Anti-inflammatory and chemopreventive effects of triterpene cinnamates and acetates from shea fat". Journal of Oleo Science. 59 (6): 273–80. doi:10.5650/jos.59.273. PMID 20484832.
Swiss spring water
Thermal water has been used for thousands of years to treat various dermatological issues. Thanks to its purifying effect and antioxidant properties, thermal water is the very suitable to provide solutions for sensitive or atypical skin types. Due to its soothing properties it can relieve the skin from dryness, irritation and itchiness. Rashes due to eczema, rosacea and psoriasis will become less noticeable and can possibly disappear completely.
Vivocin uses only Swiss spring water in its products. We source our water from the alpine region, far away from the pollution and contamination that can be found in more urban areas.
About Vivocin

Vivocin offers a high performance medical skin repair range that include many of the proven ingredients that are used in the pharmaceutical wound healing industry. The formulas are developed to support effective and gentle healing after dermatological procedures like permanent make-up, tattoos and laser treatments.
The Vivocin range contains:
a very high level of active ingredients that also make it suitable for more common issues like superficial burns, itchy, irritated or dry skin
mainly natural ingredients respecting both the consumers and environment
pure spring water sourced from the Swiss alps known for its calming and soothing properties
0% mineral oil, fragrance, colorant, alcohol, paraben
All Vivocin product are always DEVELOPPED and MADE IN SWITZERLAND to ensure the highest quality and safety profile. To further guarantee the quality and safety we work with well renowned test institute
COMPLIFE
. Our effective, gentle and clinically proven products provide your skin with the best possible solutions, when it needs it most.
The Skin
The Skin's Function and Structure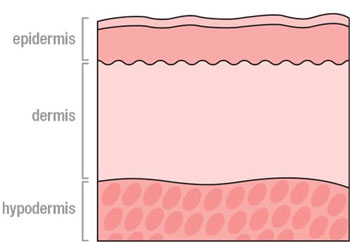 The skin is the largest organ in the human body making up about 16% of the total body weight. Its most important function is to form a physical barrier to the environment allowing and limiting the inward and outward passage of water and various substances. It also provides protection against mechanically induced injury, micro-organisms, UV radiation and toxins (e.g. pollution). It consists of three structural layers, the epidermis, dermis and subcutis (or hypodermis). The epidermis is the outer layer, serving as the physical barrier between the body and the external environment. The dermis is a deeper layer providing structural support to the skin while the subcutis makes up the very inner layer and is an important depo of fat.
The skin constantly renews itself, the complete cycle takes about 28 days. Skin cells gradually move from the inner layer to the epidermis where they eventually die and are released from the skin. Vivocin products are created to enable you to take care of your skin like it takes care of you.
The Skin and dermatological procedures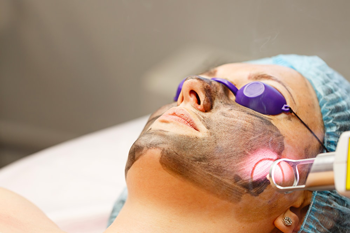 The skin is in constant contact with the external elements like cold, heat, extreme dryness. This can put a strain to the skin causing irritation, redness and itch. In the same way certain dermatological or medical procedures can negatively impact the skin. It will then need some extra attention and support to get healed. Permanent cosmetics, tattoos and laser treatments are examples of procedures that require special after-care to ensure the healing of the skin as well as ensuring the results of the procedure are as good as possible.
There are many ways to measure the health of the skin. One of the most common measures to assess wound healing is Trans Epidermal Water Loss (TEWL). It measures the amount of moisture that the skin releases. Due to its weakened structure damaged or scared skin releases more water than healthy strong skin. Avoiding excessive water loss is instrumental to the healing of skin. All Vivocin products are designed to support the skin by decreasing TEWL.
Have you seen?
Customers who viewed this product also viewed the following products.